'Crystal FX' is the most feature rich mobile app for Bluetooth-enabled Crystal Focus 10 (CFX) Lightsabers. It is available for both iOS and Android.

Take a look at the list of features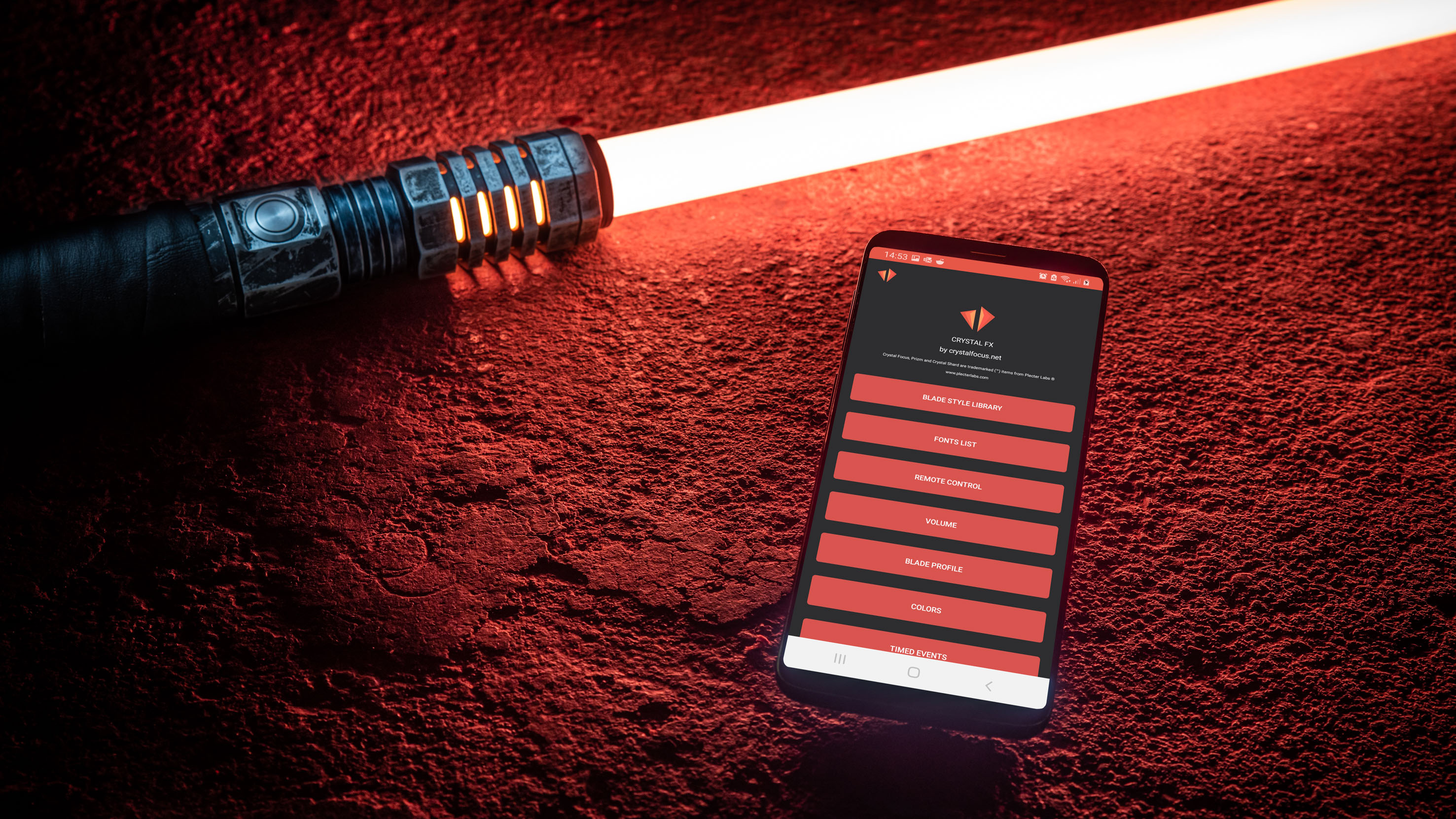 Get some examples of what you can do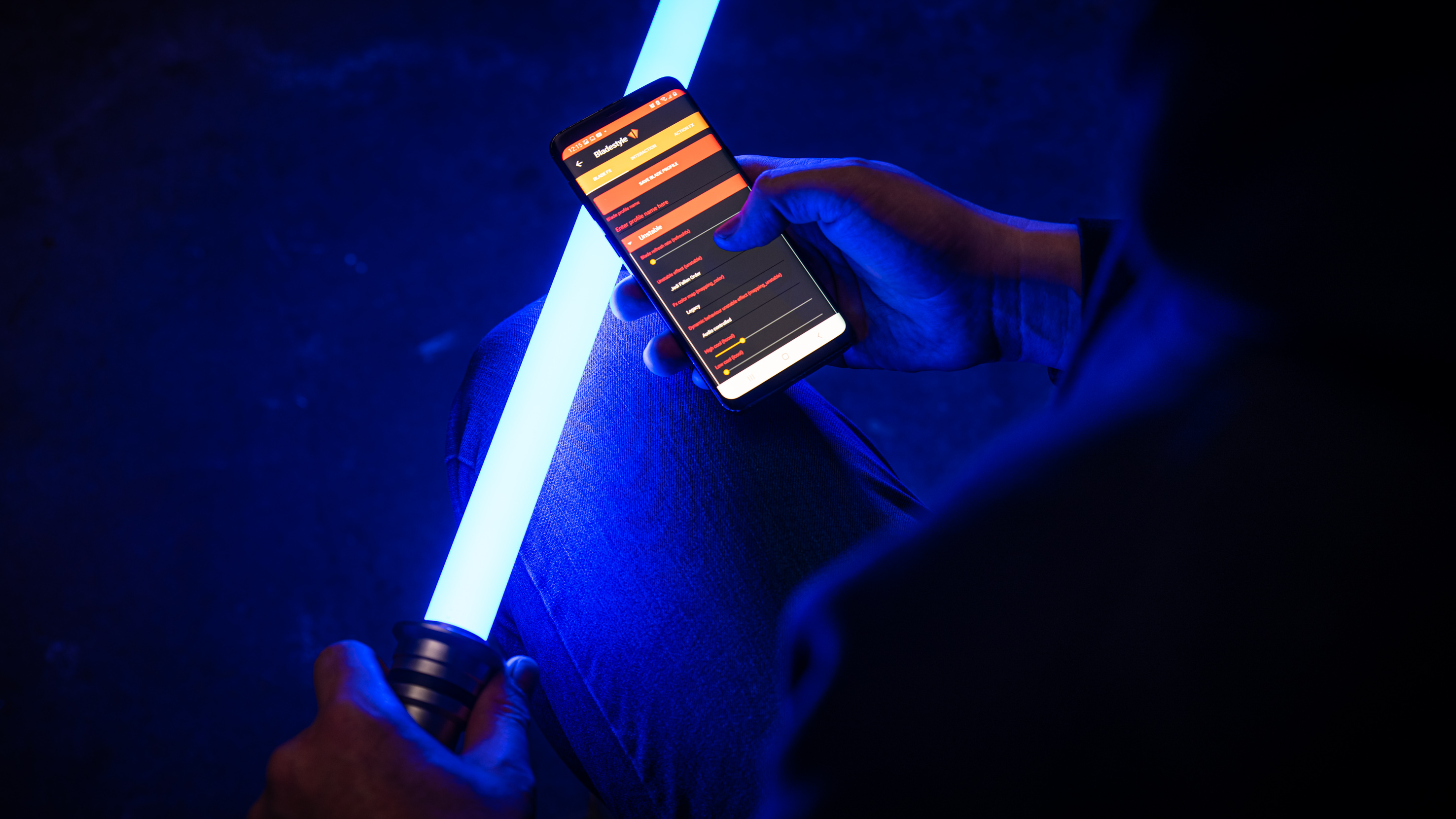 For questions and tech support
Features
Customize the look and feel of your CFX lightsaber by configurating the parameters through a Bluetooth connection.
Edit all parameters from any configuration file
Edit blade effects like lockups, blaster bolts, clash, etc
Edit all color profiles
Play music on your saber through remote control
'Airdrop' blade styles from saber to saber using KyberConnect
Apply any of the nearly 200 bladestyles from crystalfocus.net in one click
Update your firmware
Automated error detection and remote debugging
Remote control
Activate any soundfont through the soundfont overview

Support
If you don't know how to do something, got a feature request or simply want to ask a question, here's where you can reach me:


Demos
To get the latest updates on blade styles, Crystal FX functions, demos and tutorials subscribe to my YouTube channel.














Screenshots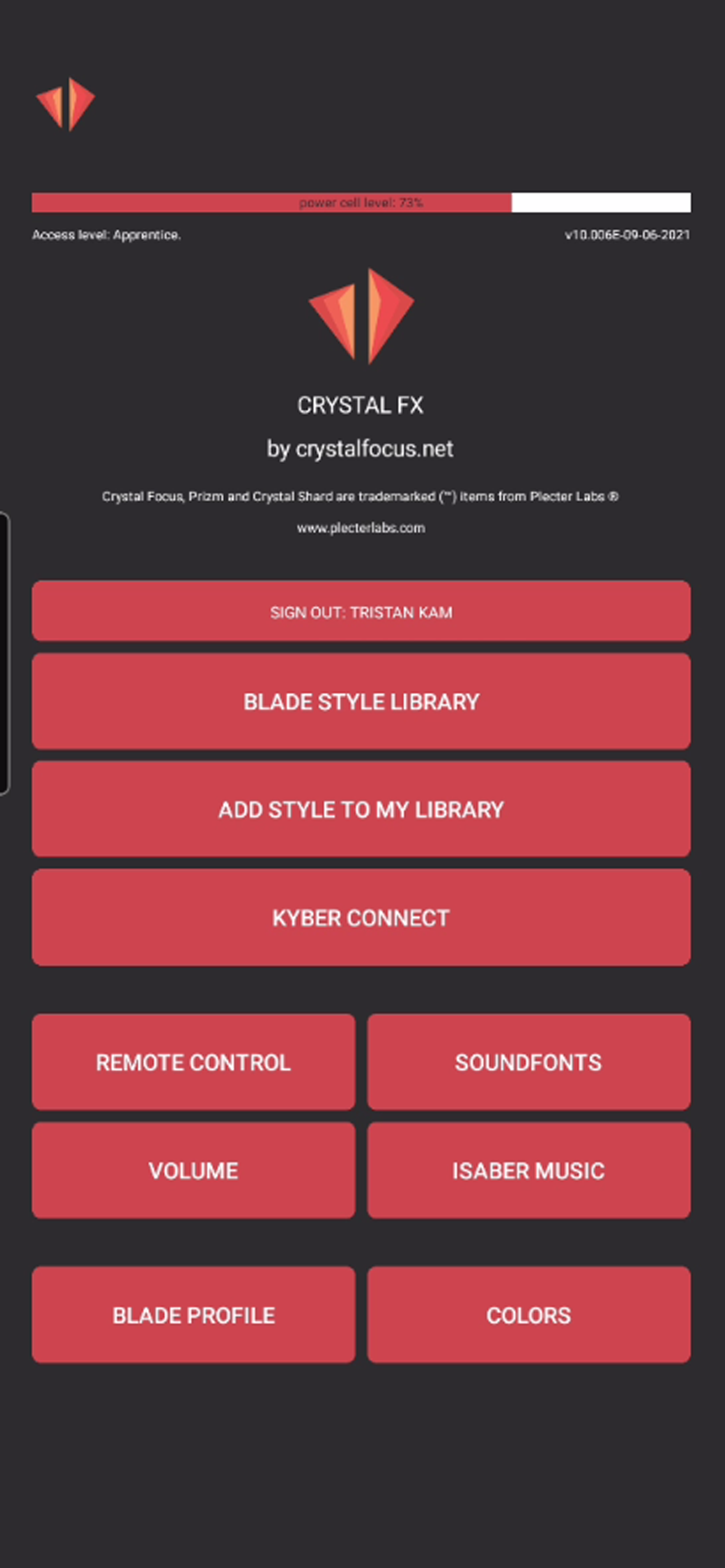 Menu page
Gives easy access to all features of the app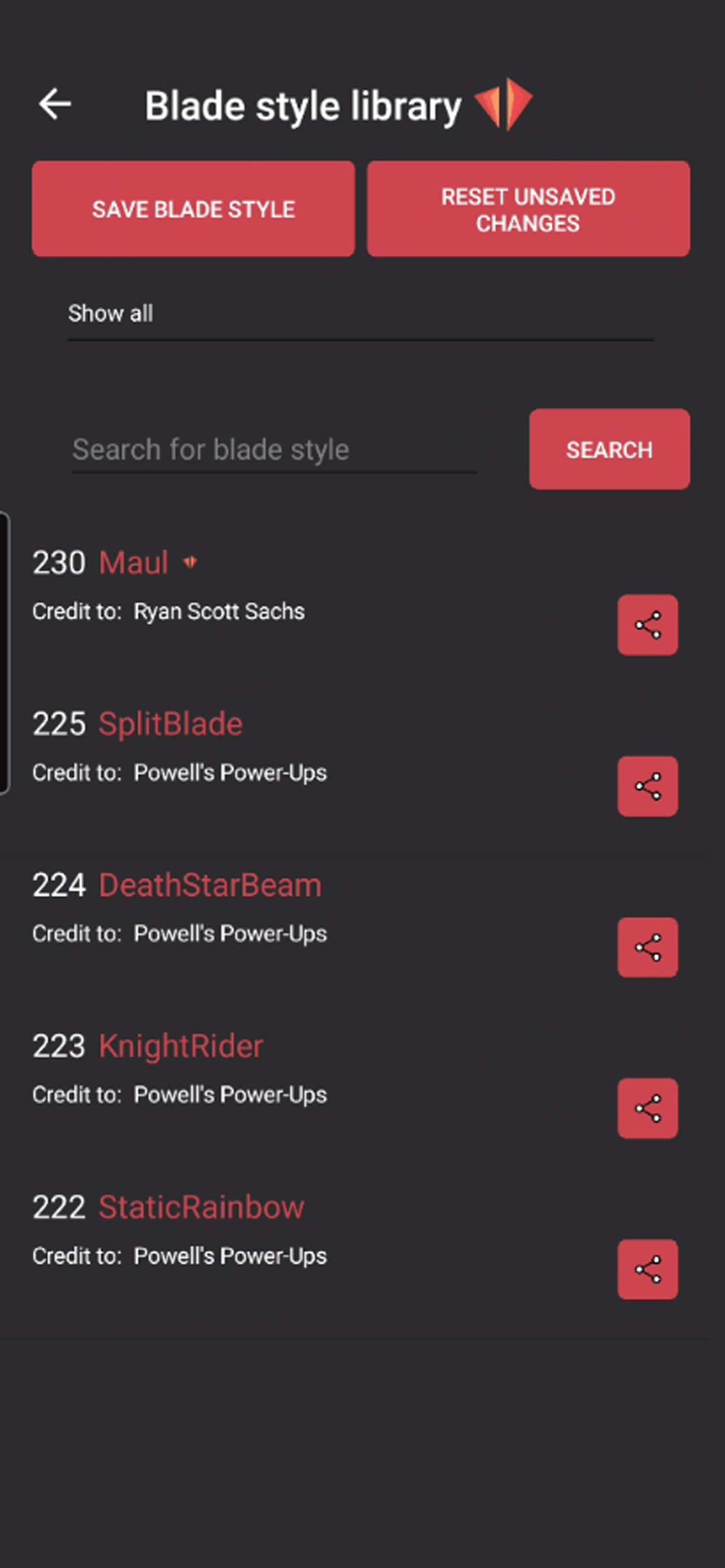 Blade style library
Apply any of the crystalfocus.net blade styles in one click!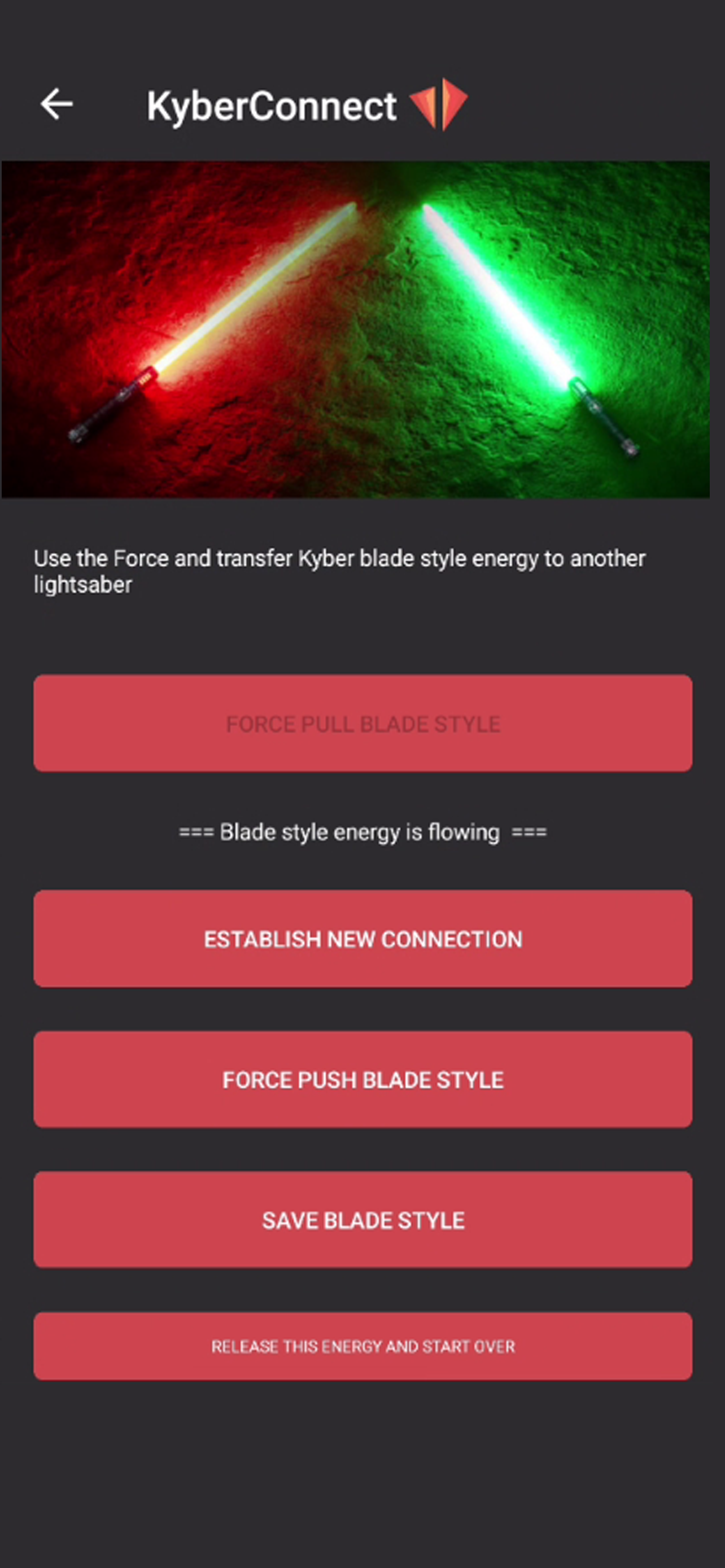 Kyber connect
Copy blade styles from one saber to another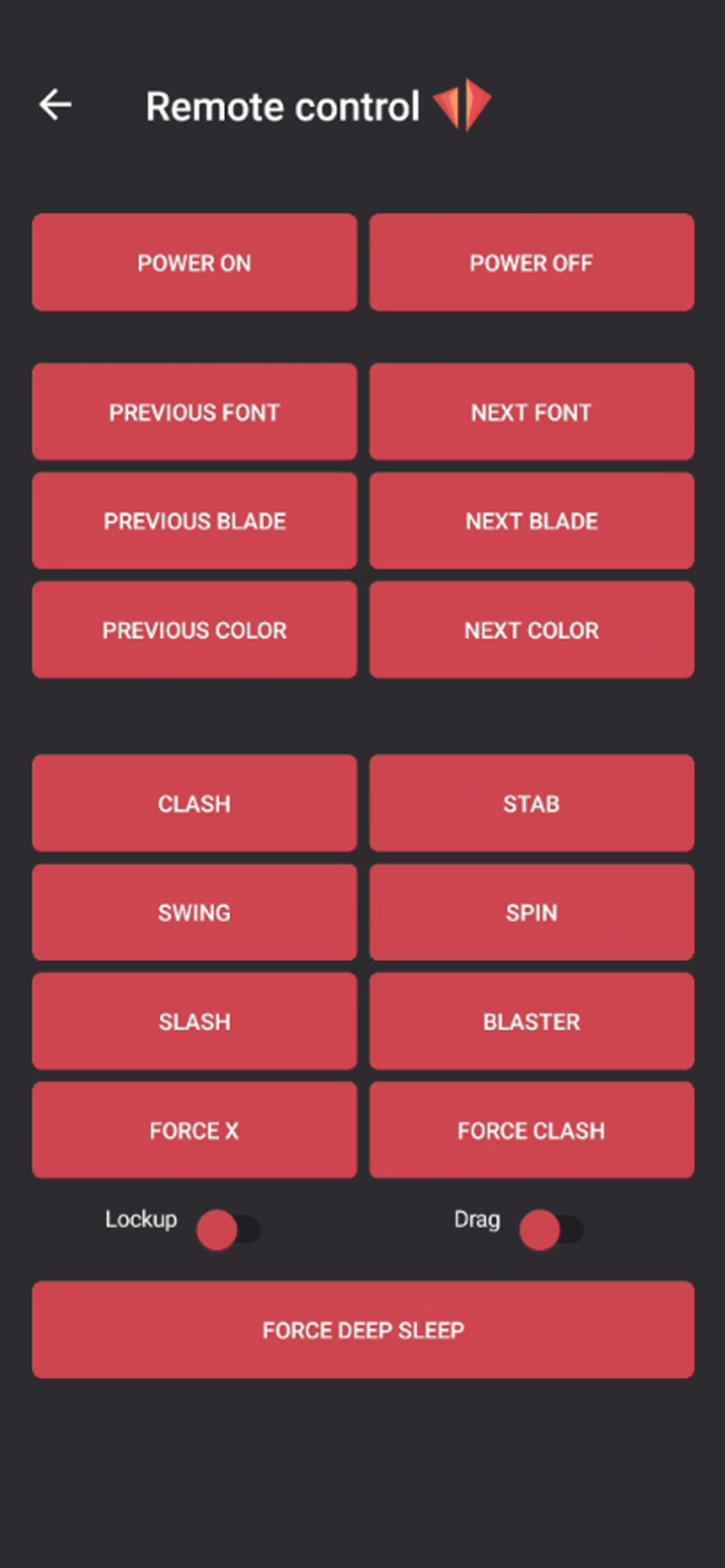 Remote control
Ignite, retract, clash, slash, drag, stab, lockup by remote command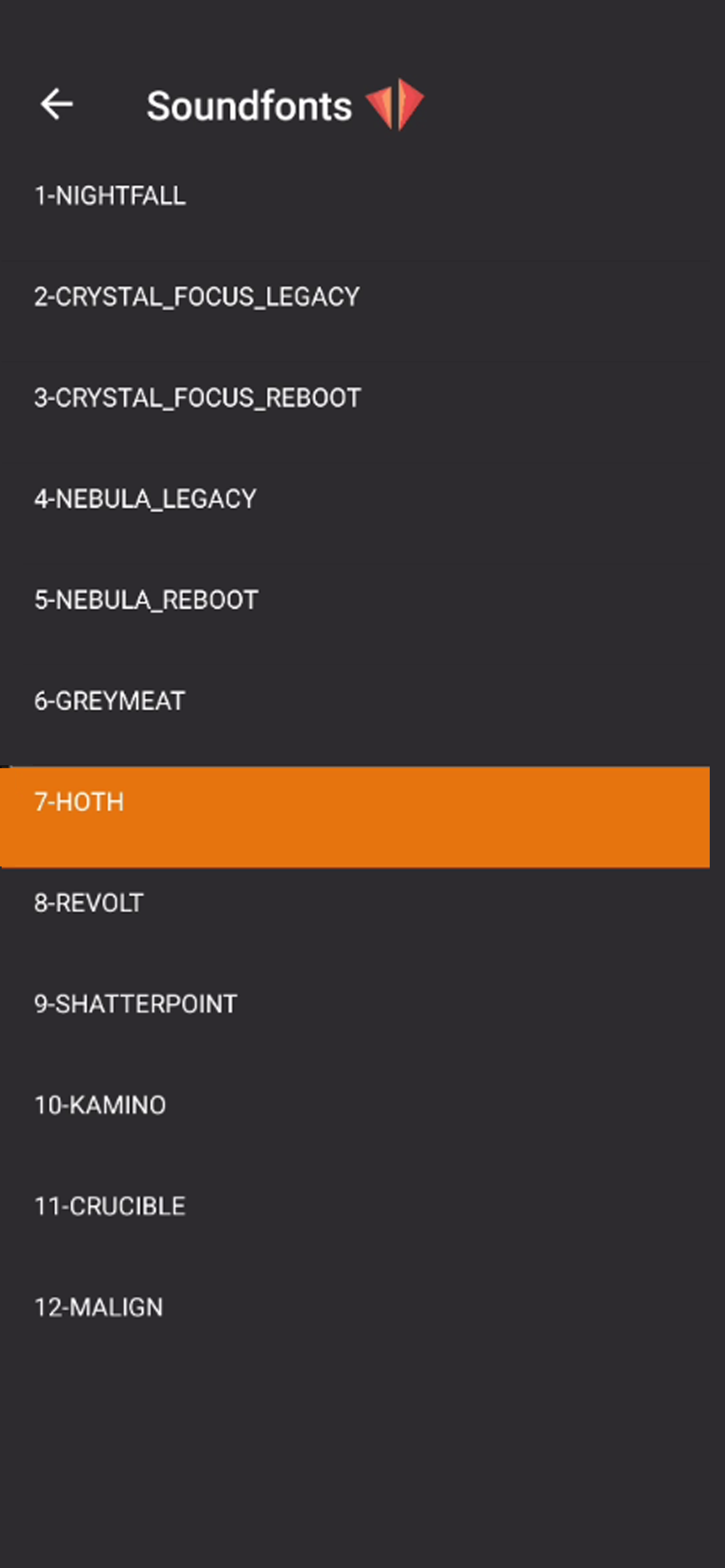 Soundfonts overview
Activate any of your soundfonts directly from this list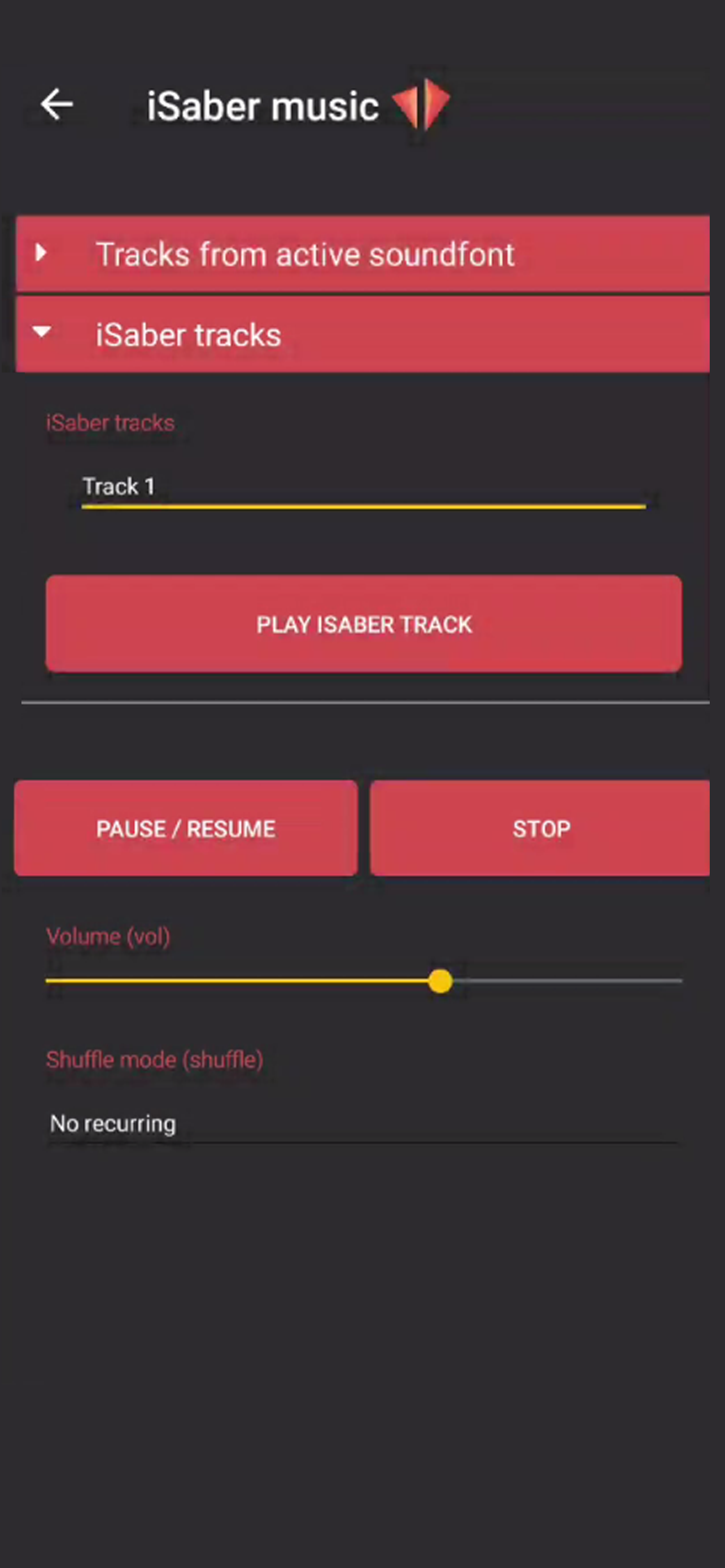 iSaber music
Play music on you CFX!!
Colors
Edit the color profiles and change any of the color parameters
CrystalFocus merchandise now available!
Right now it's possible to support crystalfocus.net ánd get a really nice hoody or T-shirt at the same time!! Go check out my new online store and get it while it's hot!!!
Shop now